Therapeutic Massage
Physically, Therapeutic Massage is valued for its ability to restore and rejuvenate tired, sore or injured muscles, tissues, tendons and ligaments. Mentally, it is known to relieve stress and tension. Emotions are balanced with the release of endorphins into the system. Overall, Massage Therapy has become one of the leading solutions for optimum health and wellness.
Health Modalities, PC  specializes in a variety of clinical massage techniques:
Swedish Massage:  With its primary function which is relaxation and release from muscular tension. Using classical strokes of; effleurage, tampotement and petrissage, this is the most common type of massage for its over all therapeutic benefits.
Deep Tissue Massage:  Incorporates the basic classical strokes of Swedish massage at an advanced level with deep pressure and manipulation of the physical body to restore suppleness and return chronically tight muscles to their original form.
Neuromuscular Therapy (NMT): Concentrates static pressure to treat soft tissue at specific trigger points to balance the nervous and musculoskeletal systems.
Sports/Athletic Massage: Used to increase athletic performance, prevent injury and assist recovery from injury, pre/post event. Techniques include classical, neuromuscular, and myofascial release.
Manual Lymphatic Drainage Massage (MLD): Lightly and rhythmically massaging the lymph nodes to increase the flow of lymph fluid throughout the system. Emphasis is on removing toxins from the body.
Therapeutic Touch/Energy Bodywork: Focused on balancing the human energy field through intentional movements of the hands off the body for the purpose of re-balancing, modulation and unruffling.
Hot Stone Massage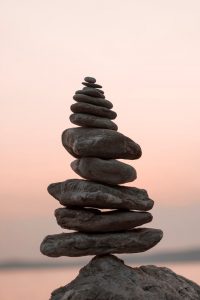 Incorporated into any modality
Hot Stones are incorporated into massage or colon hydrotherapy sessions at Health Modalities, PC. While a traditional Hot Stone massage is not offered, the healing stones are introduced into sessions as an added benefit to each modality. The power of the stones lies in their ability to hold heat and allow for direct application to the muscles, tendons and ligaments. This process speeds the relaxation of the body's tissues allowing for easier access and immediate attention to the area needing work. Hot Stones also help to reduce recovery time after deep tissue or trigger point work by adding circulation of the blood flow into the tissues.
Massage Therapy Sessions
All Massage Therapy Sessions are 90 minutes = $120.00
Each session is customized and may include a variety of techniques including: Swedish/Deep Tissue, Neuromuscular, Gua Sha, Aromatherapy, Hot Stones and Energy featuring Light-Life Tools.
Hot Stones with Session = $15.00
Packages
Massage Therapy Session with Colon Hydrotherapy and Ionic Foot Bath Detoxification = $240.00
Graston Technique
Gua Sha/Scraping
The ancient Chinese tradition of Gua Sha, meaning scraping, gained new recognition in the massage therapy field with the introduction of the Graston Technique. Advancing the technology of this modality with the formulation of stainless steel tools in various shapes and sized to effectively reach targeted areas while allowing practitioners ergonomically correct tools and means of administering the technique.
Soft tissues, including scar tissue, is effectively detected and through the design of the tools assisting the therapist to mobilize the targeted area and release the connective tissue muscle fibers and helps to break down collagen cross-links that prohibit normal function of the body's muscles, joints and ligaments.
The light scraping tends to produce a bruise or rash-like appearance on the skin which is normal and due to the increased blood flow. The physical appearance disapears quickly as it is not a true bruise.
Whether administered on its own or incorporated into another massage modality, scraping offers expedited healing and rejuvenation to the body's cellular composition.
The Amethyst Far Infrared BioMat
Please visit the BioMat website for more information on their range of products designed to ease stress and pain and improve long-term health. Learn how BioMat products provide great benefits and why Cindy has chosen to incorporate them into her professional practice and her personal life to promote well being.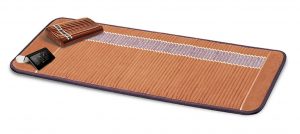 Benefits of BioMat as described on their website:
Reduces stress and fatigue
Relieves anxiety and promotes relaxation
Improves sleep patterns
Reduces inflammation
Eases joint pain and stiffness
Provided warm, soothing pain relief
Eliminates toxins in the body​
Increases blood circulation
Alleviates migraines and tension headaches
Reduces allergy symptoms
Improves immune system function
Improves cardiovascular health
Burns calories and controls weight
Improves muscle tone and skin quality
Ionic Foot Bath Detoxification
An Ionic detox foot bath is a natural method of assisting the body in eliminating harmful toxins, heavy metals and other harmful foreign matter that are stored in fat, kidneys, liver, bowels, and skin. This simplistic approach triggers the body's lymphatic system which will continue to detox for up to 24 to 48 hours after a session leaving most people to feel relaxed, balanced and more focused.



Benefits of detox foot baths:
Purging of heavy metals
A more balanced pH level
Reducing inflammation
Purging of yeast
Detoxifying the liver
Internal cleansing with full-body purge
Liver, kidney, and parasite cleansing
Enhancing the immune system