About Cindy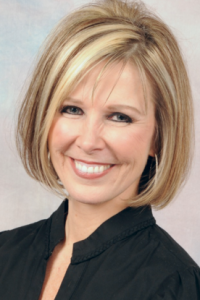 Well respected throughout the Capital Region and beyond for her knowledge, experience and professionalism, Cindy Van Valen, owner of Health Modalities, PC, provides her clients the utmost in care. Her diverse background lends itself to offering specialized sessions to fit the needs of each individual.
Whether you are seeking therapeutic massage and/or colon hydrotherapy treatments, you will find that incorporating various techniques, such as hot stones, aromatherapy or meditation, makes each treatment relaxing and unique.
Cindy began her journey in the health and wellness industry as a Certified Medical Technical School and became a Licensed Practical Nurse in 1980.
Wanting to bring more comfort to her patients, she enrolled in The American Institute of Massage Therapy and became a Licensed Massage Therapist in 1986. Seeking to further explore alternative therapies, she studied Neuromuscular Soma Bodywork with instructor, Michael Vidal in 1988 and received certification.
After moving to New York in 1990, she focused solely on massage therapy and began her private practice.
Her interest in nutrition lead Cindy to explore proper digestion in order to maximize health. Having been aware of the benefits of colon hydrotherapy, but not being able to find credible therapists in upstate New York, she went back to Florida to train under the supervision of Cathy Shea at the International School of Colon Hydrotherapy. She became a Certified Colon Hydrotherapist and member of I-ACT in 1997. She received her Advanced Level Training Certificate in 1999.
In 2002, she traveled to Thailand to partake in an intensive training program on Thai Massage at the ITM Thai Massage School in Chiang Mai.
The Life Mastery Program taught by inspirational and motivational educator, Tony Robbins became the next series of classes she attended. These seminars were held in California, Florida and Fiji. She graduated from the program in 2008.
Adding to her nutritional knowledge base, she participated in a training class affiliated with Standard Process, Meridian Autonomic Testing in 2011 taught by Chiropractic Physician, Matthew Cucollo.
Her recent travels took her to Italy where she once again studied with Cathy Shea and the International School of Colon Hydrotherapy, this time for the Masters Program.
Hear what clients have to say about Cindy…
"Cindy has created a therapy space that is very relaxing and soothing. Her manner is comforting and nurturing. The time spent in each session is actually enjoyable. Cindy keeps learning new techniques to help clean out my colon and keep me healthy." ~Joan Richardson
"Cindy has been my massage therapist for about 20 years. She is absolutely the very best at her craft. Due to travel and such, I have gone to other therapists around the country and they don't even come close. She truly cares about people and their wellness. She is kind, caring and truly adaptable to a person's needs. I would highly recommend her." ~Lisa Lorenz
"I have been a client of Cindy Van Valen for close to 20 years, for both massage and colon hydrotherapy. I honestly feel that both my health and outlook have improved as a result of my association with her and the treatment she provides. I am presently 60 years old and frequently get surprised stares when I tell people my age. They tell me I look much younger. I believe that my health, level of energy and "youthful" appearance are all in large measure attributable to the care that I receive from Cindy. I recommend her highly and I value my relationship with her as a client!" ~Albert Brooks
"I had been hospitalized three times due to severe pain from bloating and constipation. My stomach looked as if I was pregnant and I suffered in pain like I was going into labor or suffering from kidney stones. The Emergency Room Unit was always filled with empathic people, however no-one had an answer for me except to use IBS or pain medicine. I became motivated to find someone who could provide me with the root cause and a map for healing, rather than a band aid of medicine for my pain (and appearance of my large stomach). When I finally found Cindy she suggested that I immediately remove two things from my diet and to see her on a regular basis in order to remove the toxins with water therapy. After years of eating items that my body wasn't able to break down or digest. I was finally being freed. It took time, it took dedication and discipline on my part. Due to Cindy's direction, knowledge, and compassionate help, my body works the way it was always supposed to work and I am finally regular for the first time in my life. I thank God for her and what she does."~Marcy M.
"The level and care provided by Cindy for both colon hydrotherapy and massage therapy is wonderful in bringing balance to one's overall physical wellness. Emotions and mental stress often lead to physical ailments that are not easily remedied through traditional medicine. With treatment from Cindy your body has the opportunity to release tension and holding and provides an opportunity to reset and heal. The physical improvement of my body's balance and mental well-being that I have gained from Cindy have enabled me to address my own health conditions in a manner that best serves me."~Rich